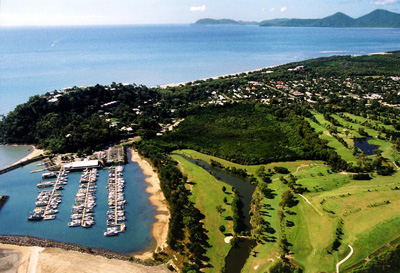 Half Moon Bay Marina, Yorkeys Knob, Cairns
Sonar Marine first opened its doors in the 1970s and is the oldest boat brokerage in Cairns and offers a range of marine-related services for the enthusiastic boater. Whether you want us to help you purchase your first pleasure craft or assist you in starting out or upgrading a commercial vessel, you have come to the right place.
Sonar Marine is located in Half Moon Bay, Yorkeys Knob, we are just fifteen minutes north of Cairns and the international airport — which makes purchasing a used vessel with us so much easier if you are coming from elsewhere around Australia.
As well as selling a range of used commercial, charter and pleasure vessels, Sonar Marine Services offers assistance in all aspects of boating and marine life. This includes being agents for Club Marine Insurance and the new Oceangard Antifoul products.
Our range of products includes sailing boats and powerboats of all makes, models and sizes — let the experienced staff at Sonar Marine assist in finding the perfect vessel for you.